About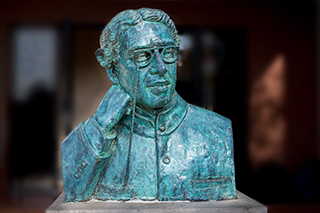 Events
---
26/10/2017 03:00 PM
Dr. Dibyendu K. Sasmal, USA. Search Committee Seminar
17/10/2017 03:00 PM
Prof. Inder M. Verma, USA. Cancer: Lessons From the Past Forty Years
12/10/2017 03:00 PM
Prof. Paolo Giubellino, Darmstadt, Germany. FAIR - The Universe in the Laboratory
10/10/2017 03:00 PM
Prof. Joel Sussman, Weizmann Institute, Israel . Acetylcholinesterase: 25 Years Since the 3D Structure was Determined: What Have We Learned?
07/09/2017 01:35 PM
Ms. Jinia Chakrabarty, Division of Plant Biology, Bose Institute.. Understanding the role of Trithorax group of proteins in transcriptional regulation during abiotic stress response in Oryza sativa.
Centenary